Shopping Cart
Your Cart is Empty
There was an error with PayPal
Click here to try again
Thank you for your business!
You should be receiving an order confirmation from Paypal shortly.
Exit Shopping Cart
We'd like to share with you a few thoughts from our guest blogger, Professor Althea Penn:
We cannot deny that education and the global marketplace have changed drastically over the past century. Digital learning environments are the best way to equip our children with the knowledge, tools, and resources required to reach their full potential. Kids Tech Academy owners and staff are committed to implementing research proven teaching and learning strategies that promote healthy child development.
Research by the National Association for the Education of Young Children indicates during the earliest years, infants and toddlers interact primarily with people. Their interactions with toys are usually in the context of human interaction as well. They need to freely explore, manipulate, and test everything in the environment. Increasingly in today's world, this includes the exploration of technology tools and interactive media. Peschoolers are developing a sense of initiative and creativity. They are curious about the world around them and about learning. They are exploring their ability to create and communicate using a variety of media and through creative movement, singing, dancing, and using their bodies to represent ideas and experiences. Digital technologies provide another outlet for them to demonstrate their creativity and learning. School-age students use digital tools to read and write, calculate, and investigate. They use books, touch screens, writing instruments, and tools for studying scientific and social concepts. New web-based technologies allow the child to be the producer of the technology, adding to the appropriateness, motivation, and usability of technology tools. Please find a few of KTA's instructional strategies below: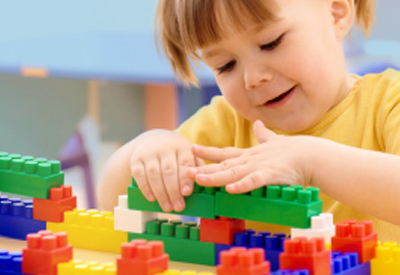 Infants and Toddlers
1. Allow children to explore digital materials in the context of human interactions, with an adult as mediator and co-player. As with shared book reading, use shared technology time as an opportunity to talk with children, use new vocabulary, and model appropriate use.
2. Use technology as an active and engaging tool when appropriate to provide infants and toddlers with access to images of their families and friends, animals and objects in the environment, and a wide range of diverse images of people and things they might not otherwise encounter (photos of children from other countries, for example).
3. Make digital audio or video files to document children's progress.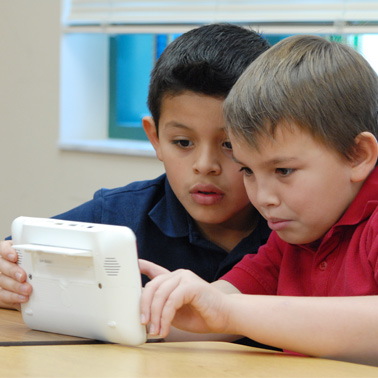 Preschoolers
1. Allow children to freely explore touch screens loaded with a wide variety of developmentally appropriate interactive media experiences that are well designed and enhance feelings of success.
2. Celebrate children's accomplishments with digital media displayed on a digital projector or on a classroom website.
3. Explore digital storytelling with children. Co-create digital books with photos of the children's play or work; attach digital audio files with the child as the narrator.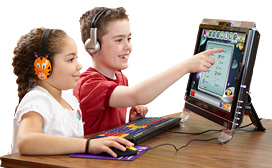 School-agers
1. Explore a wide range of quality interactive media experiences, on a variety of platforms. These include literacy software, games, and technologies that go beyond drill and practice and foster creativity.
2. Include language-translation software and keyboard adaptations for dual language learners. Use technology tools to connect with other children in their communities or globally using e-mail, blogs, or video conferencing.
3. Integrate the International Society for Technology in Education (ISTE) standards into the curriculum.
I am confident that you will be pleased with your child's learning experience at Kids Tech Academy!
Sincerely,
Althea Penn, M.Ed.Adm.,NAC, PDS
Educational Consultant, Early Education Author, and Speaker
/